The introduction of compost fertilizer making machine
As the name suggests, the compost fertilizer making machine is an ideal equipment for converting agricultural waste, poultry manure and livestock manure into high quality organic fertilizer by using modern technology. By using composter machine, you just need to wait about 7-15 days, then you can get fermented compost fertilizer. To be honest, there are many kinds of composting machine in SEEC heavy industry technology. And every fertilizer compost turner has its own specific function. For example, we have multifunctional composting machine. And we also have large-scale compost making machine, etc. Thus, you can choose the suitable compost turner for your needs.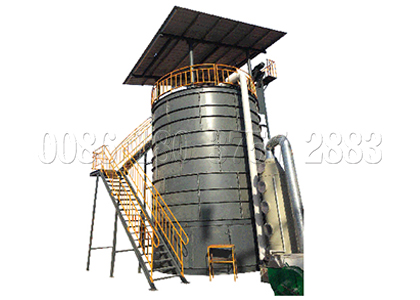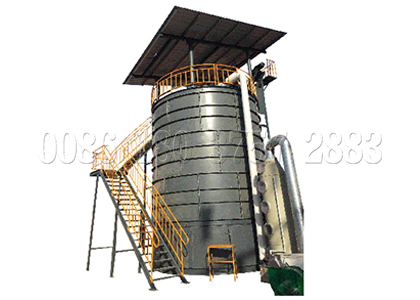 What are reasonable designs in organic fertilizer composter machine?
As mentioned above, you can know there are many different compost fertilizer making machines in toangda. Here we will introduce some reasonable designs in these organic fertilizer composter machines.
Four-wheel walking design. For getting the effect of strong operability, SEEC provides a compost fertilizer making machine-moving type compost turner. This fertilizer making machine can move forward, backward and turn around. And you only need a worker to operate the machine, then you can get good compost effect.
Big wheel and 30m turning span. For getting large-scale compost fertilizer in a short time, we have designed an organic composter machine for this. That is wheel type compost turner.
Multifunctional compost fertilizer making machine. There are some of our customers want to get a compost turner with the character of turning, transshipment, mixing and crushing. Thus, we provide a forklift type compost turner for you. By using our multifunctional forklift type compost making machine, you can get these functions.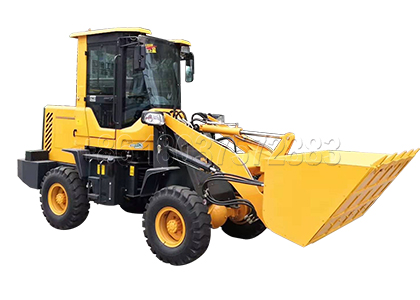 SEEC compost machines for sale, the fully automatic composting machine with reasonable price is provided by our company
In SEEC, we sell different kinds of compost fertilizer making machines. As mentioned above, wheel type compost turner, groove type compost turner, wheeling type compost, forklift type compost making machine, crawler type composter machine, moving type compost turner machine and chain type compost fertilizer making machines are provided by us. And we promise the price of composting machine is reasonable. To be honest, different compost turner machine has its own price. Because the capacity and function are different. You can choose the suitable one for your compost fertilizer plant and organic fertilizer granulation production plant. In addition, the fertilizer making machine provided by us has the character of high efficiency and low consumption of energy. If you still have other questions to ask us, feel free to contact us. And we will give you some professional suggestions.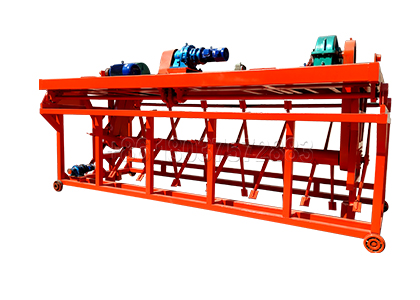 Large-scale composting machine is provided by us for making large scale organic compost
Do you want a large –scale composing machine for your organic fertilizer plant and poultry farm? SEEC large scale wheel type compost turner can help you. With the design of large span and high depth, you can get a mass of compost fertilizer in 7-15 days. Except that, our wheel type compost fertilizer making machine is highly automated. When the machine is working, the fermentation process can be completed automatically without human operation. And this large-scale fertilizer compost turner adopts unique energy efficient transmission mechanism, the energy consumption of the compost turner is 70% lower than the traditional fermentation equipment at the same workload. So, if you are finding a fertilizer fermentation equipment with large capacity, SEEC wheel type compost making machine will be your good helper.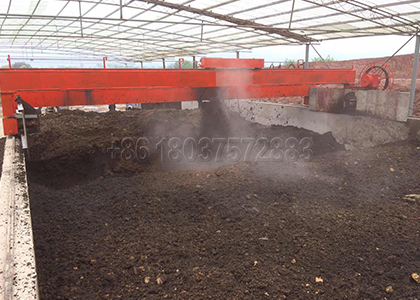 Can you find mini composting machine in SEEC?
Except for man-sized compost turner machine, we still have mini composting machine-forklift type compost fertilizer making machine for small organic fertilizer plant. And our small compost turner has strong function. It can turn, transshipment, mix and crush. Generally speaking, the fermented fertilizer should have been crushed, but you don't need to do this after using forklift type compost turner. So it can save your fertilizer treatment time. If you want to get more nutritious fertilizer, you can add some biological species in compost fertilizer raw material during the process of mixing. Because forklift type compost turner has this function. You don't need to use the mixer anymore. With the help of this small-scale composter machine, you can save on both operations.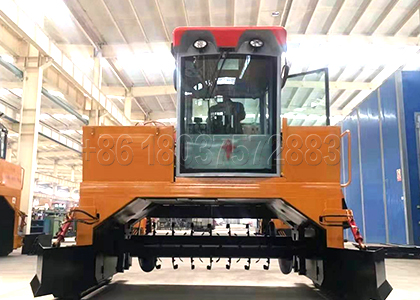 Are there different methods to make compost fertilizer from organic fertilizer raw material by using compost fertilizer making machine?
With composting machine, how is compost fertilizer made? Here is the fertilizer composting method. To be honest, SEEC has many compost fertilizer making machines with different fertilizer composting methods.
Groove type composting method. As you can see, if you want to adopt groove type composting method to make compost, you should build a groove. And put the organic fertilizer raw material in the groove. In addition, the groove type compost turner equipped with control cabinet, that makes this compost turner easy to operate. Then the groove type compost turner can work automatically. And it also can as chicken manure processing equipment to make chicken manure fertilizer.
Moving type composting method. Adopting moving type composting method, you need to stack the organic material into long strips. When the moving type compost making machine is work, the machine is mounted on the fertilizer raw material that has been piled in advance. Then the screw shaft of the compost turner will turn, fluff and move the fertilizer raw materials. After 7-15 days, the compost fertilizer can be putted into farmland. Cow dung fertilizer machine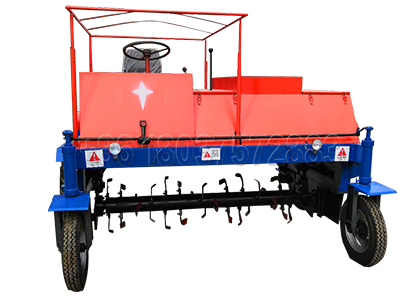 Why are the farmers suggested to use compost fertilizer more than chemical fertilizer?
Compost is a rich source of organic matter. And soil organic matter plays an important role in maintaining soil fertility and thus plays an important role in sustainable agricultural production. In addition to being a source of phytonutrients, compost also improves the physicochemical and biological properties of the soil. Because of these improvements, the soil becomes more resistant to stresses, such as drought, disease and toxicity. It also helps plants absorb phytonutrients. In addition, because microorganism activity is exuberant, it has active nutrient cycle ability. These advantages can make farmers to reduce planting risks, increase yields and reduce inorganic fertilizer costs. That is the reason why farmers choose organic compost for their crops and plants.