What kind of fertilizer can you make with a drum pellet making machine?
Rotary drum granulator is a machine that can convert powdery fertilizer into fertilizer pellets. In SEEC, we have different rotary drum granulator, such as compound fertilizer drum rotary granulator and rotary drum churning granulator. As the name suggests, compound fertilizer rotary drum granulator is a machine that can make compound fertilizer granules. And this rotary granulator machine is one of the key equipment in the compound fertilizer industry. Rotary drum pelletizer is a machine to make organic fertilizer particles. Thus, if you want to make granular compound fertilizer, such as bentonite fertilizer pellets, npk fertilizer granules, etc. SEEC rotary granulator can make compound fertilizer achieve the effect you want. And if you have a compound fertilizer plant, our perfect fertilizer granulating machine-rotary drum fertilizer pellet making machine can get the chemical fertilizer pellets what you want to get.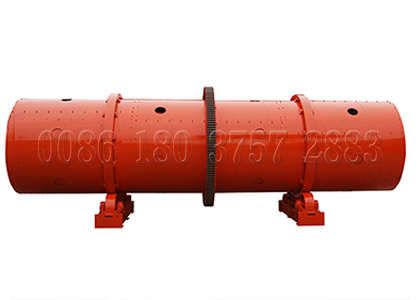 Rorary drum granulator for making fertilizer pellets
Model:SEECZGZ-1240 (can be customized)
Power(kw): 5.5
Diameter(mm): 1200
Length(mm): 4000
Installation angel: 2°-5°
Capacity(t/h): 1-3
Rotary granulator design character to help you make fertilizer pellets in a short time.
The design of SEEC rotary drum granulator is reasonable. Here are some important parts of this compound fertilizer granulator.
The most importance of whole drum granulator is the engineer body. It is made of high quality medium carbon steel plate. Special rubber lining board or acid resistant stainless steel lining board are built in the rotary granulator. This special inner wall material makes it easy to clean up the inner part of the cylinder.
The traditional scraper device is eliminated and the purpose of the rotary granulator is achieved through strict quality control and special process requirements.
SEEC rotary granulator including tubes, toothed-rims, gears, motor, decelerator, transmission belt, bracket. All these parts are made of wear resistant materials. Thus, you can use it for a long time.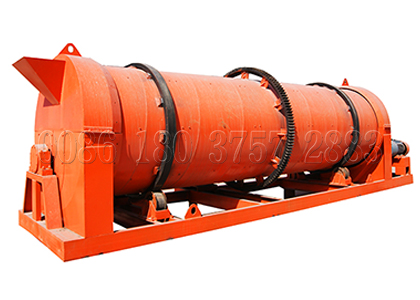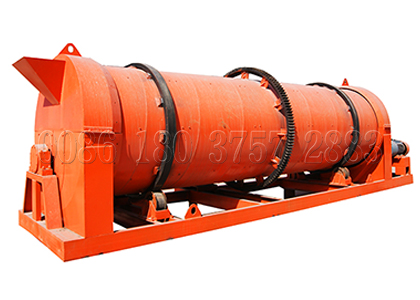 SEEC roller drum manure pelletizer for sale
Model:SEECZGZ-1560 (can be customized)
Power(kw): 11
Diameter(mm): 1500
Length(mm): 6000
Installation angel: 2°-5°
Capacity(t/h): 3-5
What is the fertilizer output per hour on the rotary drum pellet mill production line?
Generally speaking, different compound fertilizer rotary drum granulator has different granulation capacity. In SEEC heavy industry technology, there are five different types of granulators. With different rotary drum granulators, you can get 1-ton fertilizer granule to 30-ton fertilizer granule in one hour.
What determines the production capacity of rotary drum pelletizer?
In addition, different compound fertilizer rotary drum granulator has different power, diameter, length, and production capacity. In these data, there are some factors affect the production capacity. That is diameter and length. If the diameter of drum granulator is 1200mm and the length is 4000mm, then its production capacity is 1-3t/h. That is the small rotary granulator in our pelletizer factory. The largest rotating drum granulator is 3200 mm in diameter. By using this large-scale rotary granulator, you will get 15-30 tons of compound fertilizer particles in one hour. In addition, we also have the compound fertilizer rotating granulator with capacity of 3-5t/h, 5-8t/h ,8-15t/h and 15-30t/h. So if you have a compound fertilizer plant, and want to get compound fertilizer pellets in a short time, fell free to contact us.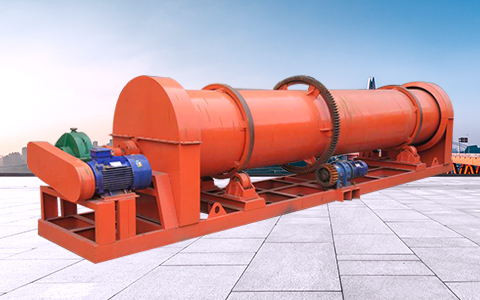 High yield rotary stirring pellet mill for sale
Model:SEECZGZ-3210 (can be customized)
Power(kw): 37
Diameter(mm): 3200
Length(mm): 10000
Installation angel: 2°-5°
Capacity(t/h): 15-30
Why our customer chooses SEEC fertilizer machinery as their drum granulator manufacturer?
If you are a fertilizer manufacturer in India, the rotary drum granulator manufacturers in Mumbai maybe is your first choice. Because the distance is very close to you. You will get the rotary granulator machine in a short time. But when you choose the fertilizer machine maker, you can't just consider this one factor. You also should think about the quality of the rotary granulator machine, the after-sales service and capacity of the rotary granulator. You can't ignore these factors before buying a fertilizer pelletizer.
Our compound fertilizer pellets making machine not only suitable for mass production, but also suitable for small production.
This rotary drum granulator still has the character of high quality and long service life.
In addition, SEEC fertilizer machinery provides good after-sales service. For example, if you don't know how to install the fertilizer equipment, our installer can go to your country to help you.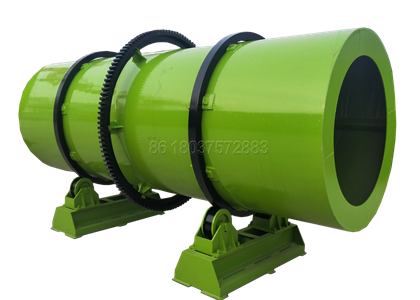 Compound fertilizer rotary pelletizer for sale
Model:SEECZGZ-1870 (can be customized)
Power(kw): 15
Diameter(mm): 1800
Length(mm): 7000
Installation angel: 2°-5°
Capacity(t/h): 5-8
If you have a small chemical fertilizer plant, what size of drum granulator should you buy?
If you have a small chemical fertilizer plant, a small-scale compound fertilizer rotary granulator machine will be better for you. The length of the smallest rotary drum granulator in our company is only 4000mm. And the diameter of this small rotary drum pellet making machine is 1200mm. If your production space is limited, you can choose this rotary drum fertilizer pellets making machine. In addition, you also can choose the rotary drum granulator with the diameter of 1500mm. Compared with the previous one, if you use the second granulator to produce fertilizer pellets, you can get the fertilizer granules 3-5t/h. In addition, if you need other size rotary drum pellet mill, we can recommend the appropriate granulator according to your needs. Therefore, you can choose the suitable fertilizer granulator to meet your requirements.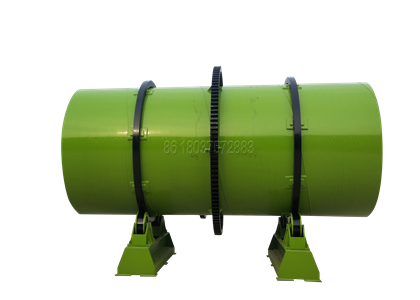 Compound fertilizer rotary drum stirring granulator for sale
Model:SEECZGZ-2080 (can be customized)
Power(kw): 18.5
Diameter(mm): 2000
Length(mm): 8000
Installation angel: 2°-5°
Capacity(t/h): 8-15
Why should you choose Toongda rotary drum granulating machine?
Every compound fertilizer maker wants to get high hardness fertilizer pellets. Why you can get high quality fertilizer pellets by using our rotary drum granulator?
The pellet formation rate is up to 70%, with a small amount of return material, and the return material size is small, which can be re-granulated.
When the machine is running, steam heating is introduced to increase the temperature of the material. Therefore, it can make the moisture content of granular material very low. At the same time, it will improve the drying efficiency.
By using rubber engineering plastics or stainless steel as lining, the raw materials are not easy to stick to the cylinder. Furthermore, it still can have the effect of anticorrosive heat preservation.
Large output. You can get 15-30t fertilizer granules by using our large-scale rotary drum machine granulator.
Low power consumption.
Low maintenance cost.