Although cow dung fertilizer as a good organic fertilizer raw material, there are many farmers don't know how to put it in the crops in a right way. Some of them just put the cow poop into the crops and plants directly. There is no doubt that it will do harm to crops and plants. For example, unfermented cow poop will breed bacterium. And it also pollutes the environment. According to this phenomenon, SEEC provides cow dung fertilizer machine that can convert cow poop into powdery organic fertilizer and granular organic fertilizer. So, no matter what kind of fertilizer you want, SEEC can meet your requirements. And by using SEEC cow manure fertilizer equipment, you can not only get fermented fertilizer in a short time, but also can get professional suggestions.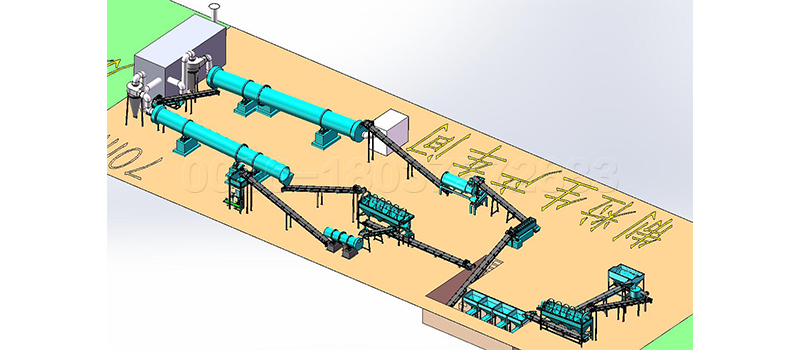 A machine that can convert cow manure into organic fertilizer
As mentioned above, unfermented fertilizer can't put it into crops, because it can bring some bad phenomena. And you should use cow dung fertilizer making machine to make fermented fertilizer. In SEEC, there is a machine that can convert cow manure into cow manure organic compost. That is cow poop fertilizer compost turner. And we have different cow manure compost turners for you to choose. For example, we have a functional forklift type compost turner and wheel type compost turner with high capacity. And the whole fermentation process is easy, all you need is a worker to operate the machine.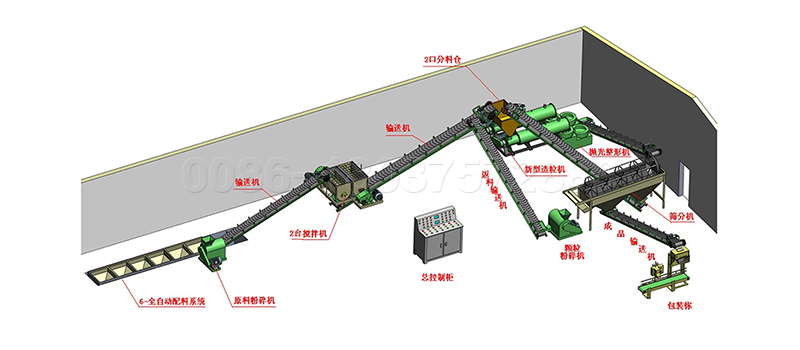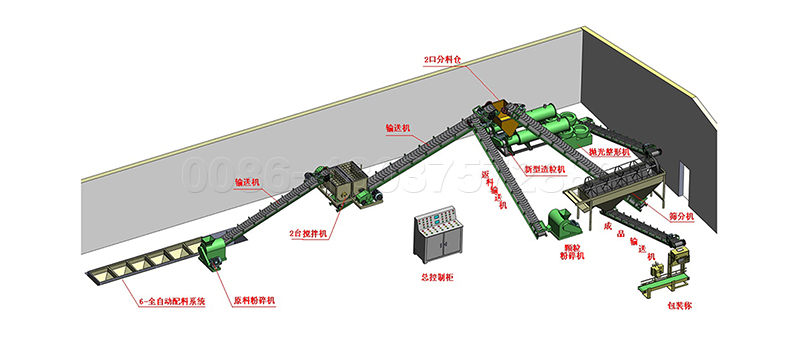 When the fertilizer making machine is working, what do you need to pay attention to?
When the fertilizer making machine is working, you should control the temperature seriously.
In high temperature stage, when the temperature of compost is less than 50 ℃, the workers should turn over the raw materials in time to increase the composting temperature. This can promote the decomposition of organic matter and kill harmful microorganisms. In the late fermentation, if the fertilizer temperature over 65 ℃, it must immediately turn over the cow manure fertilizer raw material again. This prevents carbonization and ammoniation of the organic material. After about 15 days, the fermentation process is complete and the cow manure compost fertilizer can be applied to the field applied. If you adopt traditional fermentation method, that will take 1month to three months.
How many cattle recycling machines can convert cow dung into organic fertilizer?
Generally speaking, if you want to get cow dung fertilizer, it's not enough just used a single cow dung fertilizer compost turner. You'd better use the cow dung organic fertilizer machine as follows.
Cow dung fertilizer solid-liquid separator machine. As we all know, you can find a lot of moisture existed in cow manure raw material. For handling this situation, you can use a cow manure fertilizer solid-liquid separator to help you. With this fertilizer dehydrator, the moisture of cow dung will be reduced to 30%-40%. Then you can put the cow dung raw material into compost turner.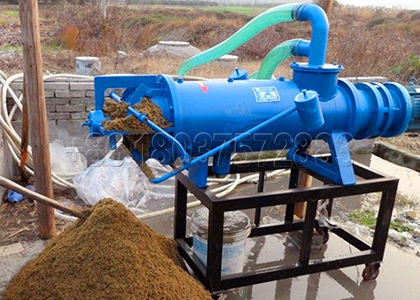 Cow poop compost turner. As mentioned above, you know the importance of fertilizer compost turner. That should be the second step in the cow manure fertilizer production process.
Fertilizer crusher. To be honest, after the process of fermentation, powdered cow manure fertilizer may have caked. Thus, you need to use a cow manure fertilizer crusher to crush the caked fertilizer.
Cow dung fertilizer packing machine. If you want to get cow manure fertilizer in a short time and sell it to farmers. Of course, you can also sell it to gardener. You should use a fertilizer packing scale to help you pack the cow dung fertilizer.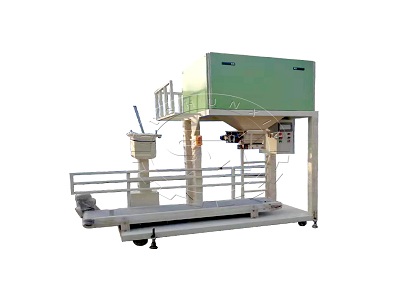 How can you get organic fertilizer pellets from cow poop?
In cattle farms and organic fertilizer plants, if you want to obtain cow manure fertilizer granules, powdery fertilizer needs to go through the process of granulation. Then you need a cow manure fertilizer granulator. SEEC organic fertilizer pelletizer is the fertilizer making machine that can make fertilizer granules from cow dung. And our cow dung fertilizer machine has simple operating mode. You don't have to worry that you might not know how to operate the machine in a right way. In addition, our cow manure fertilizer pellet making machines are fully automatic. The fermented fertilizer just needs be putted into cow manure pelletizer, then our customer can get the cow manure fertilizer particles at the discharge port in a very short time.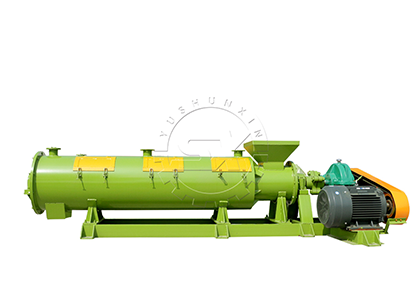 Animal manure fertilizer granulator machine for sale
Model: SEECJZ-1200 (can be customized)
Installation angel: 2°-2.5°
Capacity(t/h): 4-6
Total power(kw): 90
Moisture of feeding material: 20%-40%
Dimensions: 4900×2550×1800
Three kind of fertilizer granulators are provided for you to make fertilizer particles.
In addition, in SEEC heavy industry, there are three kind of cow manure fertilizer pelletizers can make cow dung fertilizer granules. You can choose the cow poop fertilizer granulator according to your specific situation.
SEEC new type organic fertilizer granulator is the patent fertilizer granulator of our company. By using this fertilizer cow dung fertilizer equipment. The cow manure fertilizer pellets granulating rate will be higher than others. You can also use it in fertilizer granulation plant.
Disc pelletizer for making cow poop granules. Disc pelletizer is the most economic fertilizer granulator. You can get this pellets fertilizer making machine at a reasonable price. And there are many models of disc granulators for you to choose. You can choose the suitable one for your fertilizer plant and cattle farm.
Cow manure rotary drum stirring pelletizer. Cow manure rotary drum stirring is our multifunctional granulator. As the name suggests, this cow manure granulator has two different functions. With these two different functions, the hardness of organic fertilizer granules is higher than that produced by other fertilizer granulators. Furthermore, the cow manure pellets made by this granulator are more beautiful.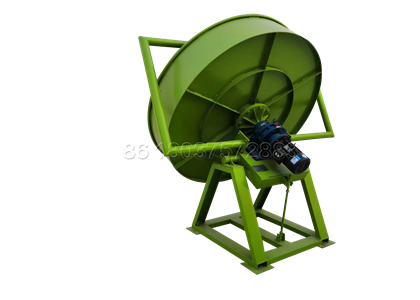 Cow manure pan granulator for sale
Model: SEECYZ-3000(can be customized)
Edge height(mm): 450
Rotary speed(r/min): 14
Motor power(kw): 11
Capacity(t/h): 2-4
Dimensions: 3400×2400×3100
Want to know the price of fertilizer equipment? You should know these things.
For making cow manure fertilizer, you need to have a complete set of cow poop fertilizer machines. Thus, you should buy them from the fertilizer machine manufacturer. And the cost might be your concern. If you want to know the price of the cow manure fertilizer equipment, you should know these things.
Budget.
Capacity. Capacity is also one of the factors to affect your cost. For example, if you want to get the cow manure fertilizer 1t/h, you will not spend too much money to achieve your goal. But if you want to get the cow manure fertilizer 8t per hour, you should buy some large-scale equipment. At the same time, the price of cow dung fertilizer machine will be higher.
Labor. In nowadays, the price of work is more expensive than before. But if you adopt SEEC cow dung fertilizer machine to make cow manure fertilizer, you only need a few workers. Thus, you will not spend too much money on it.