What is a fertilizer granulation equipment?
Fertilizer granulation equipment is the most important machine to produce fertilizer pellets. By using fertilizer granulation equipment, you can get various fertilizer particles easily. Whether it is organic fertilizer raw materials or compound fertilizer raw materials, fertilizer granulator can deal with it well. That is the granulator meaning. In SEEC , we have many different fertilizer granulator machines, such as, new type organic fertilizer granulator, double roller extrusion granulator, disc granulator, etc.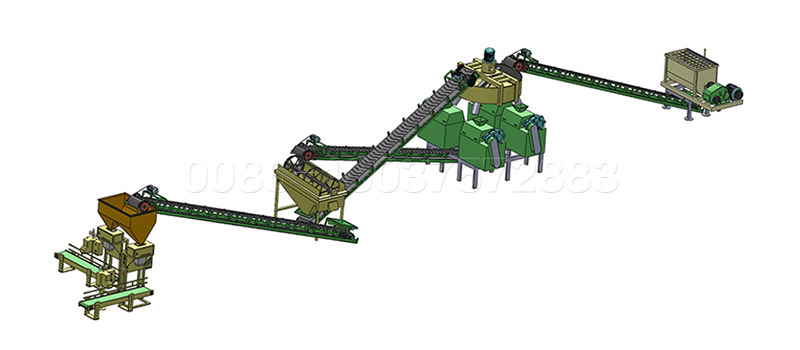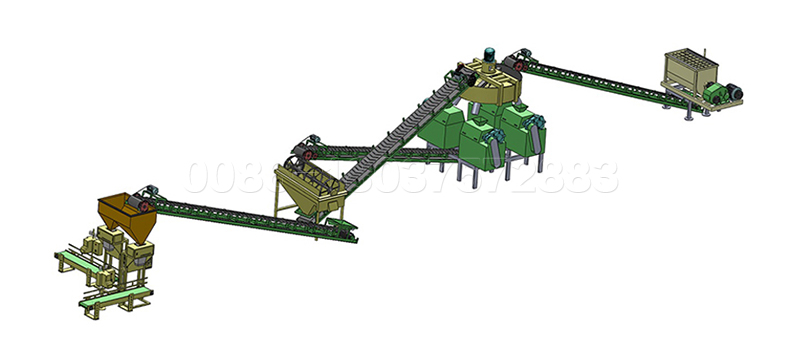 Double roller extrusion pelletizer in compound fertilizer production line
Model: SEECWJ-2T(can be customized)
Power(kw): Granule diameter≤4.5m: 22
Granule diameter>4.5m: 30
Granule diameter(mm): 3-10
Roller sheet size(mm): 185×300
Diamensions(mm): 1630×850×1650
Here are the top-selling fertilizer pelletizers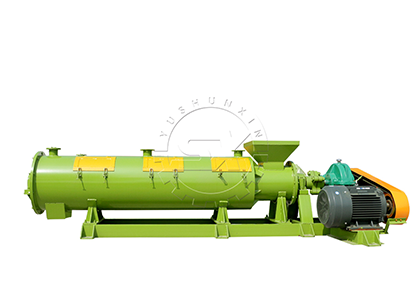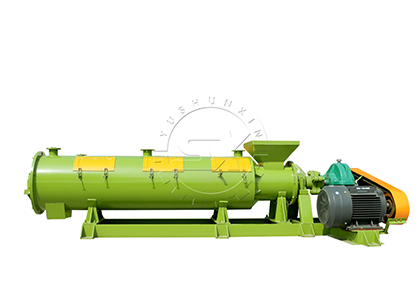 Npk compound fertilizer granulation equipment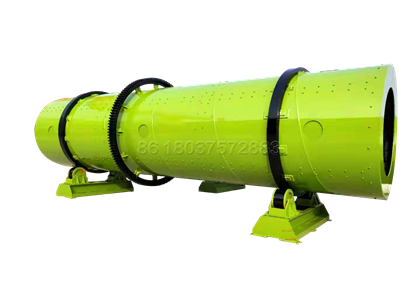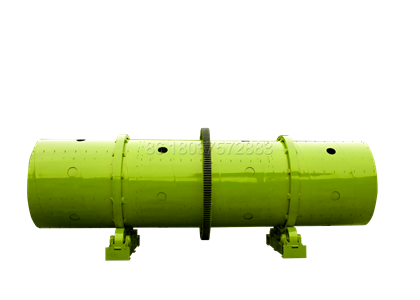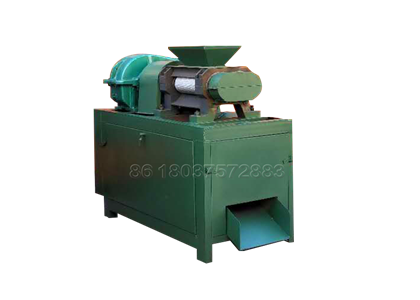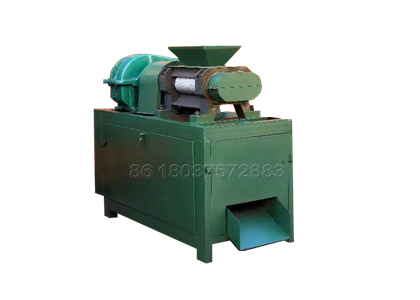 Manure granulator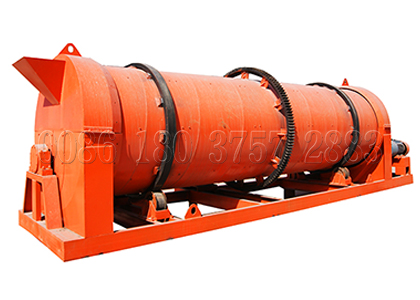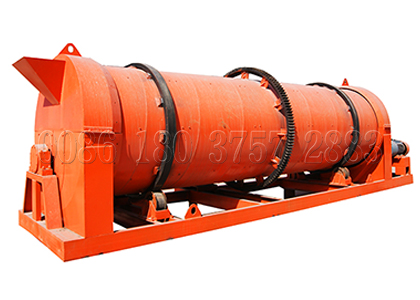 Avian granulator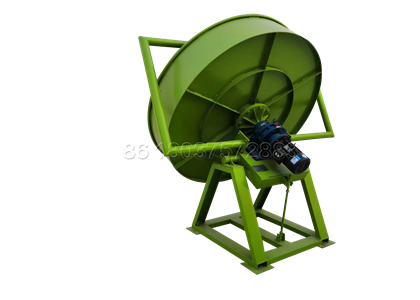 Why do we granulate fertilizer?
Why do we granulate fertilizer? Do you know the reasons for granulation? Generally speaking, it's hard to store the fertilizer when the fertilizer is powdery. But if your fertilizer shape is granular, it will easy to store, and the appearance will be more beautiful. Here are the special reasons that we adopt fertilizer pellets.
The pellet fertilizer made by fertilizer granulation equipment have a small area, which greatly reduces the possibility of agglomeration.
With good fluidity, granular fertilizer is more suitable for mechanized packaging and fertilization
Compared with powdered fertilizer, granular fertilizer has a lower density, which correspondingly reduces the cost of packaging, storage and transportation
Small amount of dust generated during loading, unloading and fertilization operations. This improves the environment and reduces fertilizer losses.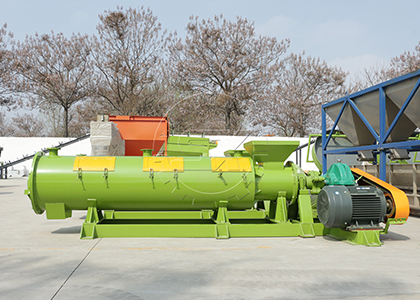 Organic fertilizer granulator to make organic fertilizer granules
Model: SEECJZ-1200 (can be customized)
Installation angel: 2°-2.5°
Capacity(t/h): 4-6
Total power(kw): 90
Moisture of feeding material: 20%-40%
Dimensions: 4900×2550×1800
The types of granulation techniques
In SEEC heavy industry, we have two different ways to make fertilizer pellets. That is dry type granulation technique and wet type granulation technique. And different granulator has their own granulation methods.
Dry type granulation:Generally speaking, dry type granulation technique is the good method of making compound fertilizer granules. You can choose double roller granulator help you to make it.
Dry granulation is traditionally referred to as extrusion granulation. And you don't need to add water or adhesives to the fertilizer process. In the extrusion granulation process, the raw material is gathered into the primary powder in the fertilizer granulator under high pressure, and the powder is extruded into fertilizer granules between two rollers. All finished fertilizer pellets can be packaged without drying or cooling. Therefore, dry granulation method is suitable for small and medium-sized chemical fertilizer plants with less investment.
Wet type granulation:Compared with dry type granulation, wet granulated fertilizer has higher moisture content. You need to add water or binder during the granulation process to hold the fertilizer together. Because there is some moisture in the fertilizer particles after granulation, the finished product needs to be dried and cooled. And wet granulation is mostly used for the production of organic fertilizer granules. In SEEC , there are four fertilizer granulators are wet type granulation. That is new type organic fertilizer granulator, rotary drum churning granulator, disc granulator, rotary drum granulator. You can choose the suitable one for your fertilizer plant or poultry farm.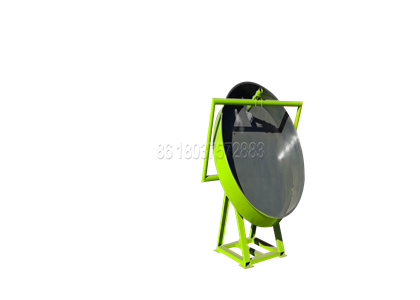 Customized disk granulator for sale
Model: SEECYZ-3000(can be customized)
Edge height(mm): 450
Rotary speed(r/min): 14
Motor power(kw): 11
Capacity(t/h): 2-4
Dimensions: 3400×2400×3100
If there are too much moisture existed in the fertilizer pellets, what should we do?
As mentioned above, if you adopt wet type fertilizer granulation equipment for making fertilizer pellets, there will be some water existed in fertilizer pellets. Do you know how to remove the moisture of the fertilizer granules? SEEC has drying machine and cooling machine help you to deal with this problem.
For example, after the process of granulation, the moisture of the pellets is 15%-20%. You can use rotary drum dryer to reduce granules moisture content below 10%. Then the fertilizer particles can meet the packaging standards.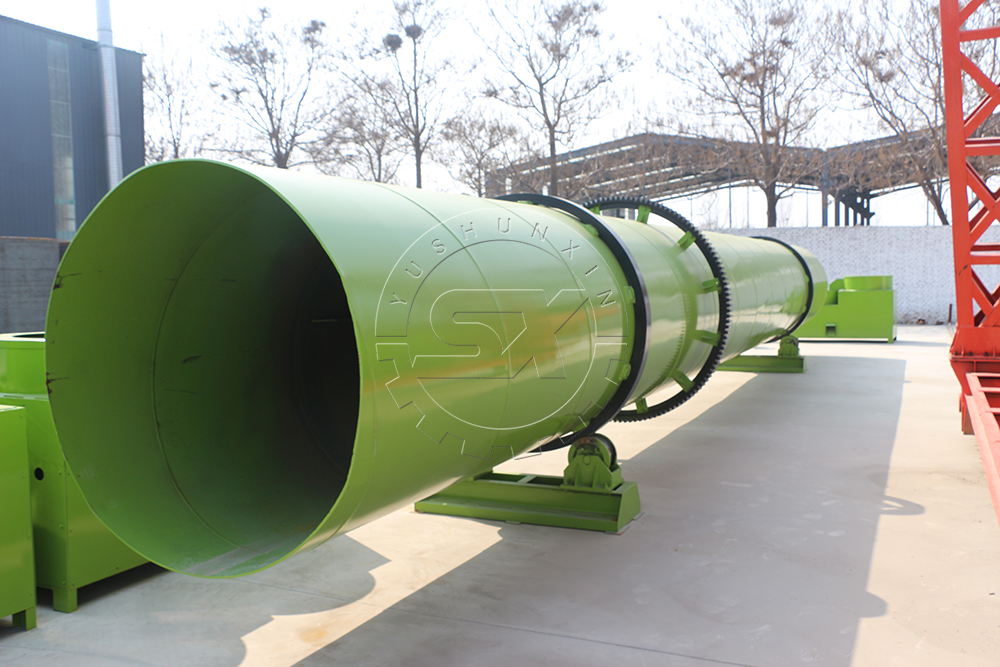 Fertilizer pellets drying machine for sale
Model: SEECHG-2222 (can be customized)
Power(kw): 37
Intake temperature(℃): ZQ500
Inatallation inclination angel(degree): ≥300
Speed(r/min): 5.5
Throughput(t/h): 8-16
Are there any useful designs for fertilizer granulation equipment to produce high quality fertilizer pellets?
In order to make high-efficiency fertilizer pellets, SEEC fertilizer granulation equipment have many good pelletizing process technologies.
The roller of double roller extrusion granulator. The double roller is the key part of this compound fertilizer pellets making machine. The press rollers, which are accommodated to press different shapes materials, adopt new metal which is resistant to corrosion, oxidation, and abrasion. The double roller press machine has perfect performance, reliable operation, easy in maintenance and long service life. With the help of the roller, you can get the shape of fertilizer granules you want, such as, pillow shape, semicircle shape, stick shape, pill shape, walnut shape.
The scraper of the disk granulator. Because powdery fertilizer material will stick to the bottom of the disc. The scraper will help to remove the fertilizer material from the disc and help the fertilizer pellet making machine work better.
The body of the rotary drum pellet mill. The most important part of the whole granulator is the rotary drum. This machine body is made of high quality medium carbon steel plate welded together with special inner rubber lining plate or acid resistant stainless steel lining plate. This allows the adhesive material to be automatically removed.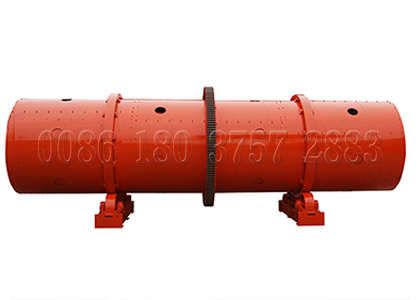 Compound fertilizer rotary drum pellet mill for sale
Model:SEECZGZ-2080 (can be customized)
Power(kw): 18.5
Diameter(mm): 2000
Length(mm): 8000
Installation angel: 2°-5°
Capacity(t/h): 8-15
The working principle of granulation
Different fertilizer granulators have their own working principle. And these different principles of granulation can help the fertilizer granulation equipment work better and produce more efficient organic fertilizer & compound fertilizer granules.
Organic fertilizer pelletizer working principle. The new type granulator machine utilizes the mechanical stirring force of high-speed rotation and the resulting aerodynamic force to make fertilizer pellets. That can make powdery material in the machine to achieve the process of mixing, granulating, nodulizing, density and other processes, so as to achieve the purpose of granulating. Particle size can be adjusted by material quantity and spindle speed. Generally, the lower the mixing amount, the higher the rotation speed and the smaller the particle, and vice versa.
Compound fertilizer double roller extrusion granulator working principle. The mixed materials are transported by belt conveyor to the top of the roller extrusion granulator. Then the powdery material is forced to be squeezed between the two rollers below, and the two rollers rotate relative to each other. Under the action of strong extrusion pressure, the delivered material will be turn into cake material. Next, the cake material enters into the crushing work room and broken by the crushing shaft. Then the crushed material is screened through the sieve under the crushing room. At the same time, qualified particles are sent externally. And the unqualified powdery materials will be sent back to the raw material warehouse for secondary roll.
As mentioned above, different fertilizer pellets making machine has their own working principle. We can't tell you how all the granulators work. If you want to know the details, feel free to contact us.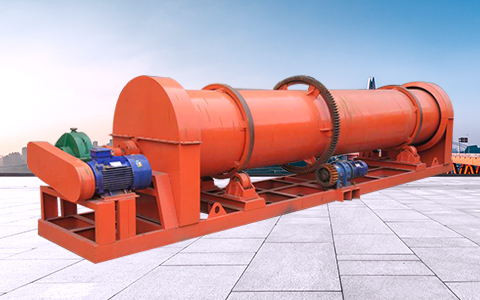 The complete granulation system is provided for making fertilizer granules
For getting fertilizer granules, the most important equipment you have to use is fertilizer granulation equipment. Some people want to know how to make pellets equipped with fertilizer pellet mill. Except the fertilizer pelletizer, you also need to use some other fertilizer making machines to help you, such as, fertilizer compost turner, crusher, packing machine, etc. Here are the processes of making fertilize particles.
Before you make fertilizer granules, you should choose the right fertilizer making equipment. So, if you want to get organic fertilizer pellets, you should choose organic fertilizer production facilities first. Here is the complete organic fertilizer production prosess. Dehydration -fermentation-crushing-granulating-drying-cooling-screening-packaging. In order for these production processes can complete well, you'd better to use these fertilizer-making equipment. These are solid-liquid separator machine, compost turner, crusher, granulator, drying machine, cooling machine, screening machine, packing machine.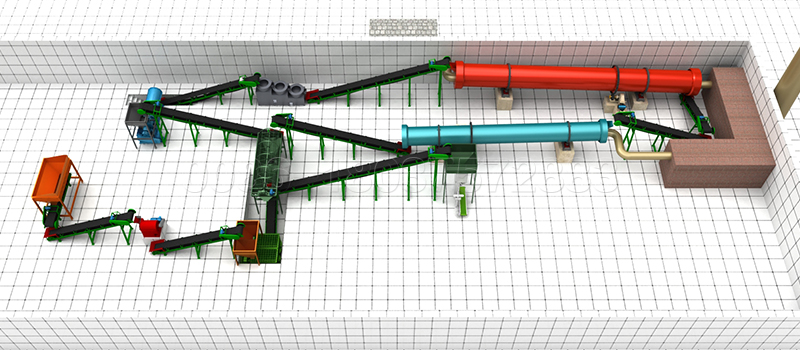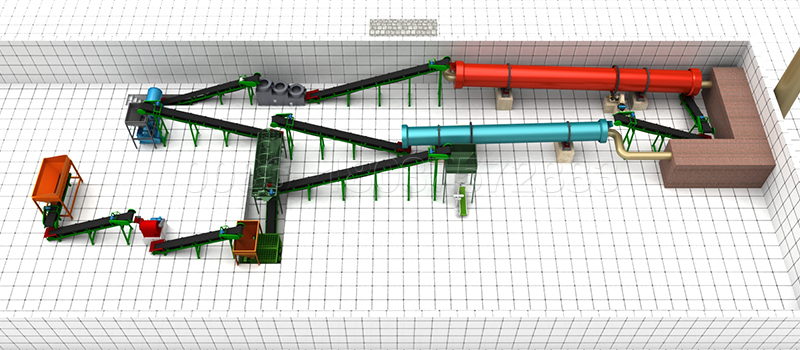 In addition, if you want to get compound fertilizer pellets, you should choose compound fertilizer making facilities. Here are the production processes. For getting more nutritious compound fertilizer, it is best mix compound fertilizer ingredients with biological species together in proportion. Next the compound fertilizer raw material should enter to the granulation system for making fertilizer particles. If you adopt wet type granulation method, you can use drying machine and cooling machine for removing the moisture of the fertilizer pellets. Then the unqualified granules should be screened out and packed. The fertilizer making equipment you can use is static batching machine, mixer, pellet mill, drying machine, cooling machine, screening machine and packing scale.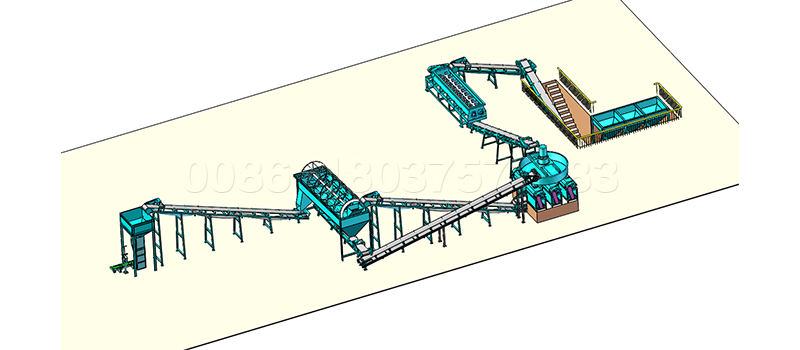 How to choose a granulator machine with the reasonable price?
If you want to choose the suitable fertilizer granulator with reasonable price, you had better know the following things.
First, the granulator machine price depends on the quality. Generally, the better the quality (is), the higher the price (is). But not every high-quality fertilizer granulator has high price. You need to distinguish the granulator carefully.
Secondly, you should find a reliable fertilizer machinery manufacturer. Because more reliable fertilizer granulation manufacturers will not raise the fertilizer granulation equipment prices to cheat you.
Thirdly, you can ask your friend or relative who might know a reasonably priced pelletizer.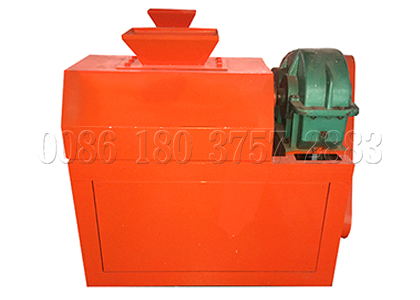 Two roller extrusion pellet mill for sale
Model: SEECWJ-1.5T(can be customized)
Power(kw): Granule diameter≤4.5m: 18.5
Granule diameter>4.5m: 22
Granule diameter(mm): 3-10
Roller sheet size(mm): 150×300
Dimensions(mm): 1450×850×1500
A portable disc granulator for small-scale fertilizer plant
In granular fertilizer production plant, we know there are some granular fertilizer manufacturers want to get a portable granulator for their small-scale fertilizer plant. In our fertilizer machinery, we have multifunctional fertilizer pellets granulator-pan pelletizer. By using this portable disc granulator, you not only can deal with organic fertilizer raw material, but also can deal with compound fertilizer raw material. Just as its name implies, we have many types of disk granulators for you to choose from. For example, we have the portable granulator with the capacity of 0.02-0.05t/h, 0.05-0.1t/h, 0.1-0.2t/h, 0.8-1.2t/h, etc. At the same time, the size of fertilizer granulator is smaller than other granulators. You can choose this portable fertilizer granulation equipment for your organic fertilizer plant or compound fertilizer factory. In addition, we still have customized service. We will try our best to meet your requirements.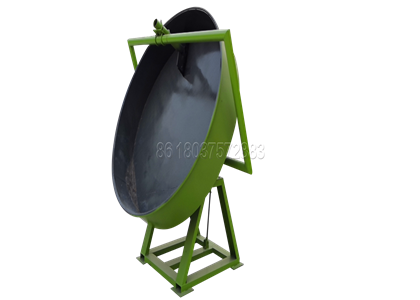 Portable fertilizer granulator for sale
Model: SEECYZ-800(can be customized)
Edge height(mm): 200
Rotary speed(r/min): 21
Motor power(kw): 1.5
Capacity(t/h): 0.1-0.2
Dimensions: 900×1000×1100
As a pelletizer machine manufacturer, why so many fertilizer plants choose us?
To be honest, there are many fertilizer makers choose us to make fertilizer machinery for them. Our customer from many countries, such as USA, UK, Canada, Singapore, Laos, Vietnam, India, the Philippines, Nigeria, Egypt etc. Do you know why they chose us?
Company qualification. As a fertilizer manufacturer with over 30 years production experience. Only a regular large manufacturer has the strength to do professional granulation equipment or large fertilizer particle production line.
Advanced equipment technology and professional technical division. Only professional and technical personnel can make the product perfect and reduce the error to the minimum. Of course, they can help you solve all kinds of problems after you buy the equipment. SEEC is such a granulator manufacturer.
The price is also the part that the customer pays more attention to care about, because a lot of customers may choose a few irregular organic fertilizer equipment manufacturers in the price. But when you buy the product, there will be some problems. Each pelletizer manufacturer has a quotation about the granulating equipment, you can ask us the quotation according to your own situation, we always give our customers the most favorable price.
Where to buy fertilizer pellet machine? SEEC granulator machine for sale.
Do you have a fertilizer plant or poultry farm? And do you want to get fertilizer pellets from animal poop and compound fertilizer raw material. Henan SEEC pelletizer machinery can provide professional fertilizer granulation equipment for you. In SEEC, we not only have pelletizer machine for sale, but also provide better service than other fertilizer equipment manufacturer. To be honest, customers in many countries have bought fertilizer production equipment from us, such as the United States, Canada, the Philippines, Vietnam, and so on. And some of them bought other fertilizer making machines for their fertilizer production line from us. Because thirty years of experience in fertilizer equipment makes us more professional than others. If you want to buy pellet machine, SEEC will be your best choice in china.
Fertilizer granulation equipment working vedio